Model number
MFY-P2NN-15NMK-R1
LED Color
Non-LED
Dimensions (LxWxH)
120(L) x 120(W) x 25(H) mm
Speed
S Mode (Silent)
650-1,550 RPM ± 10%
Q Mode (Quiet)
650-2,250 RPM ± 10%
P Mode (Performance)
650-2,750 RPM ± 10%
Airflow
S Mode (Silent)
35 CFM ± 10%
Q Mode (Quiet)
53.5 CFM ± 10%
P Mode (Performance)
62.1 CFM ± 10%
Air Pressure
S Mode (Silent)
1.45 mmH2O ± 10%
Q Mode (Quiet)
3.14 mmH2O ± 10%
P Mode (Performance)
4.6 mmH2O ± 10%
Life Expectancy
490,000 hrs
Noise Level (dBA)
S Mode (Silent)
6 – 20 dBA
Q Mode (Quiet)
6 – 30 dBA
P Mode (Performance)
6 – 36 dBA
Bearing Type
POM Bearing
Connector
4-Pin (PWM)
Rated Voltage
12 VDC
Rated Current
S Mode (Silent)
0.07A
Q Mode (Quiet)
0.11A
P Mode (Performance)
0.18A
Power Consumption
S Mode (Silent)
0.84W
Q Mode (Quiet)
1.32W
P Mode (Performance)
2.16W
Weight
158g
Accessory
4x Tap Screw
Warranty
2 years
EAN Code
4719512052570
UPC Code
884102028687
Feel the Flow
MASTERFAN PRO 120
Air Pressure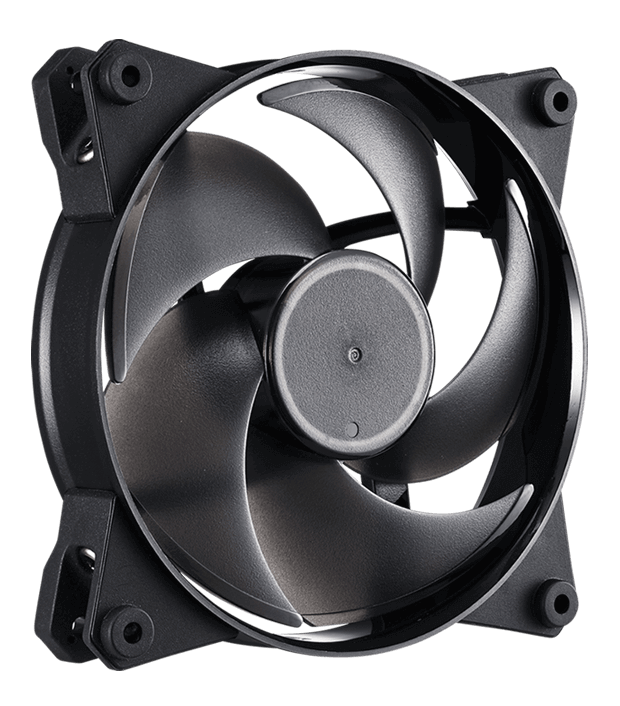 Introducing the MasterFan Pro series
In tackling your case's cooling needs, there is no 'one fan fits all.' Each of the three fans in the MasterFan Pro series provides a specific air cooling solution while all being fitted with multiple levels of our exclusive noise reduction technology. Alone, they excel at their targeted functions. Put together, they are a complete cooling solution for your entire case.

Speed Profiles

Quiet Spin

Noise Absorption

Workhorse Stamina

Jam Protection
Designed
from the Skies
AIR PRESSURE – HELI-INSPIRED
Draws from both jet engine and helicopter blade designs. The blades propel air farther than the Air Pressure design while still retaining more static pressure than Air Flow.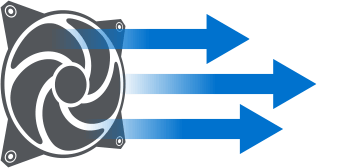 The Design Advantage
GLOSSY COATING
Reduces air resistance
AVIARY INSPIRATION
Each fan blade design was inspired by design from modern aircraft
RUBBER MOUNTING
with threads to absorb vibrations and rattle noise
SILENT DRIVER IC
Smoothens fan rotation to reduce vibration and fan clicks
POM BEARING
Precision material with 490,000hr life expectancy (MTTF)
* POM (Polyoxymethelene)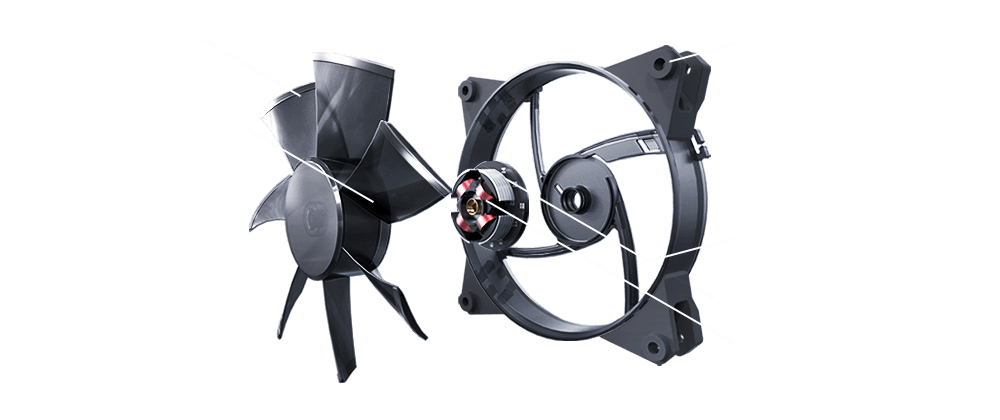 Select Your Silence
Just as there is no one fan that fits all, case cooling is also highly individual. Each MasterFan Pro provides three profiles to adjust between your personal mix of silence and performance.

Performance Mode

Quiet
Mode

Silence
Mode
MasterFan Pro series
AIR FLOW
JET-INSPIRED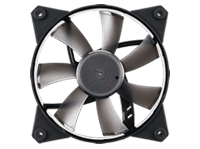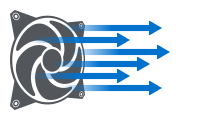 AIR BALANCE
HYBRID DESIGN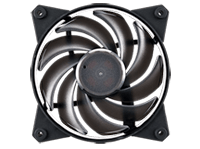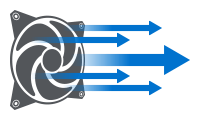 AIR PRESSURE
HELI-INSPIRED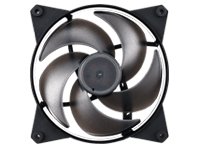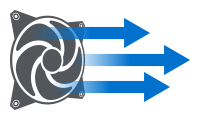 A Complete Thermal Solution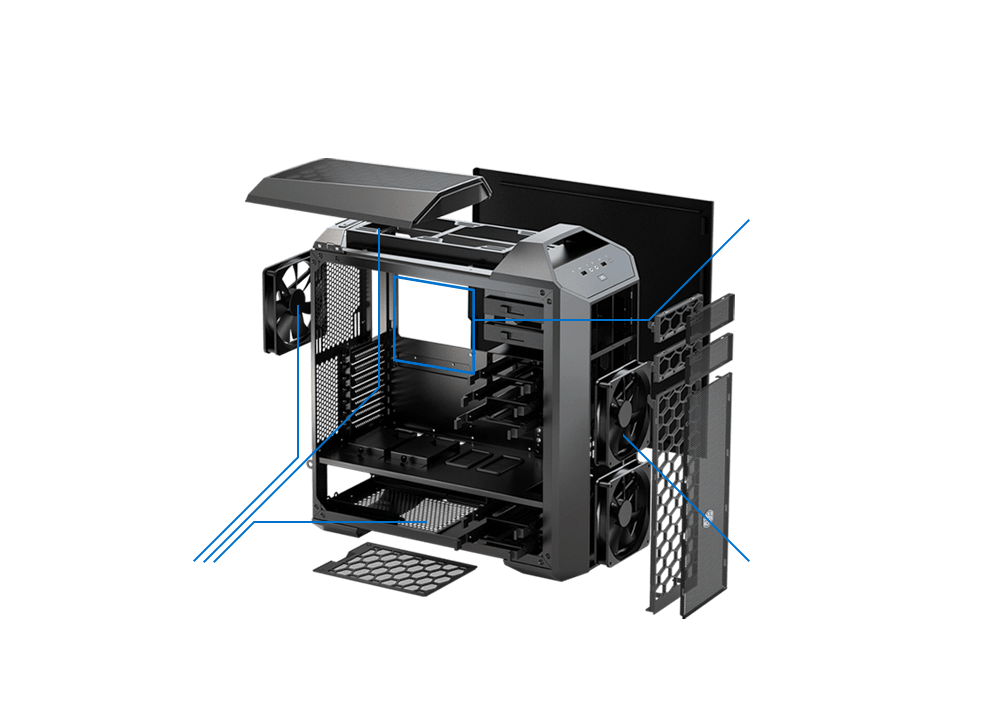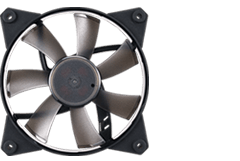 AIR FLOW FANS
Air Flow fans are ideal for exhausting large volumes of air quickly out of the case. We recommend them for use on the rear or top panels.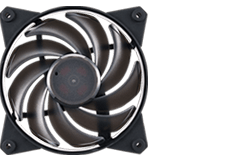 AIR BALANCE FANS
Air Balance fans are an ideal mix between pressure and air flow. We recommend them for use on CPU coolers.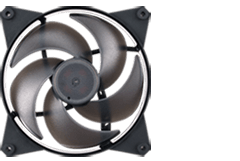 AIR PRESSURE FANS
Air Pressure fans are ideal for funneling concentrated air short distances at hot components or through tight spaces. Recommended for use on the front panel or attached to components.