Description
Details
EK-FB ASUS Z270/Z370 Strix RGB Monoblock is a complete all-in-one (CPU and motherboard) liquid cooling solution for Intel® LGA-1151 socket Kaby Lake® and Sky Lake® CPU's. This monoblock is compatible with the following ASUS® motherboards:
ASUS Prime Z270-A
ASUS Prime Z270-AR
ASUS Prime Z370-A
ASUS ROG Strix Z270E Gaming
ASUS ROG Strix Z270F Gaming
ASUS ROG Strix Z270G Gaming
ASUS ROG Strix Z370-E Gaming
ASUS ROG Strix Z370-F Gaming
ASUS ROG Strix Z370-G Gaming
ASUS ROG Strix Z370-G Gaming (WI-FI AC)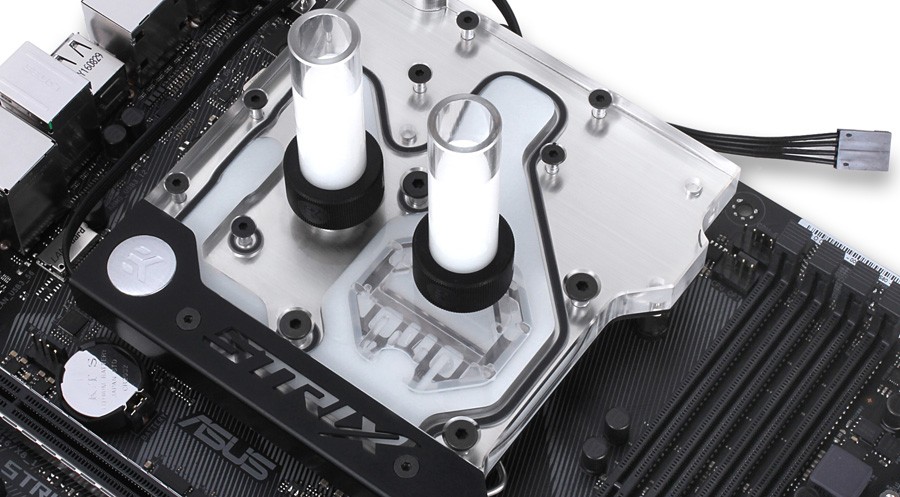 Designed and engineered in cooperation with ASUS®, this monoblock uses award-winning EK-Supremacy EVO cooling engine to ensure best possible CPU cooling. This water block directly cools Intel LGA-1151 socket type CPU and the power regulation (MOSFET) module as water flows directly over all critical areas. It is a very high flow water block that can be easily used with the system using weaker water pumps.

The base of the monoblock is made of nickel-plated electrolytic copper while the top is made of quality acrylic glass material. The nickel plated brass screw-in standoffs are pre-installed and allow for easy installation.
The monoblock is equipped with a 4-pin RGB LED strip that connects to the motherboard's 4-pin LED header (if supported) or it can be connected to any other 4-pin LED controller. The LED strip cover can easily be removed for adjusting the cable orientation or replacing the LED strip with a custom solution as well!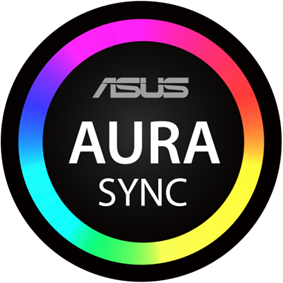 Unlike other solution on the market, this is a true one-piece, sturdy and reliable liquid cooling product which requires only two connector fittings for proper operation.
The enclosed thermal pad is used on voltage regulator modules to improve stability, performance and prolongs the lifespan of the motherboard. For the CPU, please use the enclosed (electrically non-conductive) thermal grease EK-TIM Ectotherm.
Enclosed:
– EK-FB ASUS Z270/Z370 Strix RGB Monoblock – Nickel water block
– Mounting mechanism
– Thermal grease EK-TIM Ectotherm
– Thermal pads
Made in Slovenia – Europe!
PLEASE NOTE:
The use of specifically engineered coolants that contain corrosion, scale, and biological inhibitors is mandatory to prevent damage to your nickel plated water block! EK is offering a selection of such products in the coolants section.
Fittings are not included! Two fittings are required for proper operation. Due to the immense variety of fittings/barbs available on market and no prescribed standards, we guarantee compatibility only for connectors bought from our website.
For every supported ASUS® Z270/Z370 motherboard, the stock I/O cover is compatible with this EK monoblock.
This EK monoblock will not interfere with M.2 Connectors on any of the supported ASUS Z270/Z370 motherboards.
The built-in 4-pin LED strip is compatible with any 12V LED RGB controller.
This product should NOT be installed with any aluminum Fluid Gaming parts!
Using delidded CPUs with monoblocks is not recommended as it can lead to poor cooling contact and performance.
Additional Info
| | |
| --- | --- |
| Material / Design / Color option | Nickel Plexi |
| Threads | G1/4 |
| Sockets | Intel |