HYDRO MX series meets the market professional and provides efficiency more than 88% with 80 Plus® 230V EU Brozen 230V certification. With the full modular, Dc – Dc module design and unique innovative semi-fanless with 135mm FDB Fan, HYDRO MX series optimized the airflow in case, no-hassle with case side panel.
Complies with ATX12 v2.4 & EPS12 v2.92
Efficiency ≧ 88% @ typical Load
Active PFC ≧ 0.9
Hold up time > 17ms
Full modular design with all black round cables
+12V single-rail design
Dc – Dc module design
Wide input voltage 140-265V
Semi-fanless design with 135mm FDB fan
Use solid capacitor in secondary
Complete protextions: OVP, SCP, OPP
Innovative Semi-fanless with 135mm FDB Fan
0 dB mode for virtually silent operation under 20% load, and the smart 135mm FDB (fluid dynamic bearing) fan automatically starts when over 20% load. This innovative design keeps power supply cool, and your system quiet.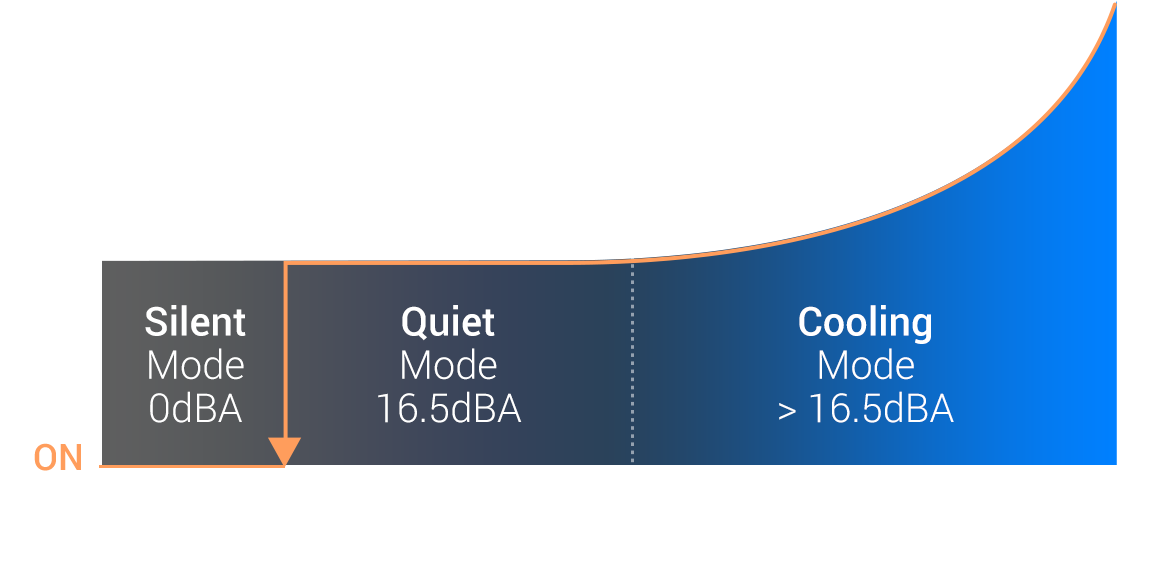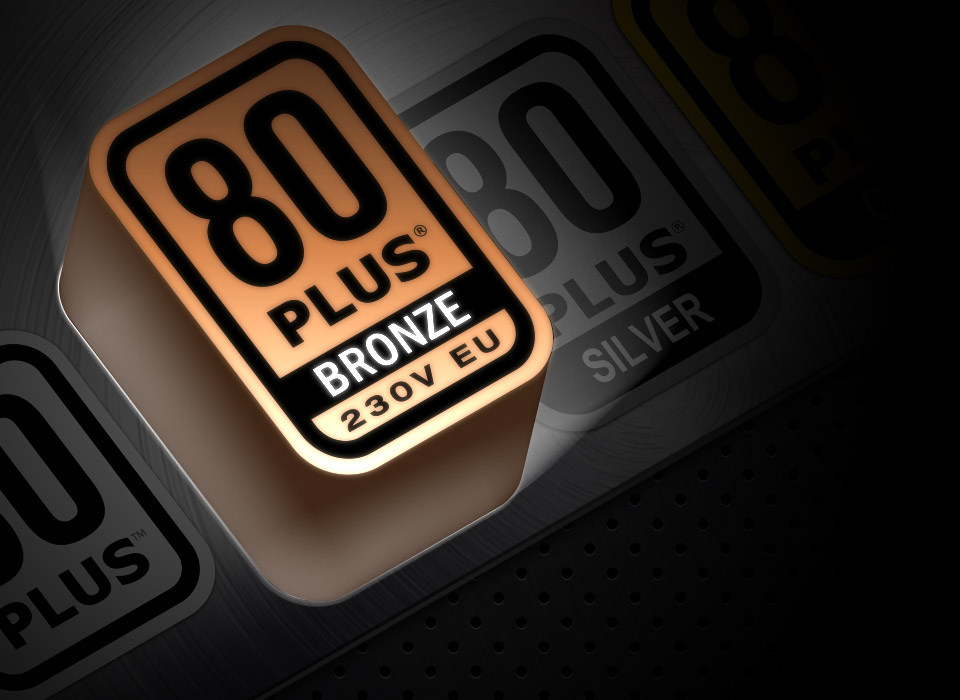 80 Plus® 230V EU Bronze Certification
HYDRO MX series, 80 PLUS® 230V EU bronze certified, saves energy through its high efficiency up to 85% and excesses the standard through its high efficiency up to 88%.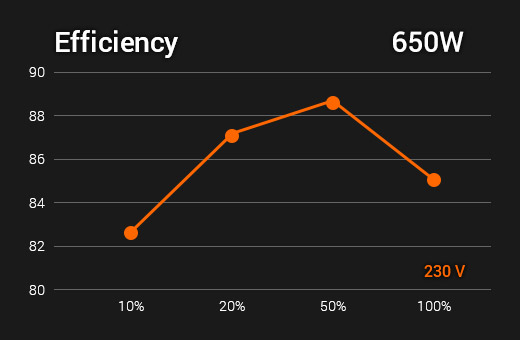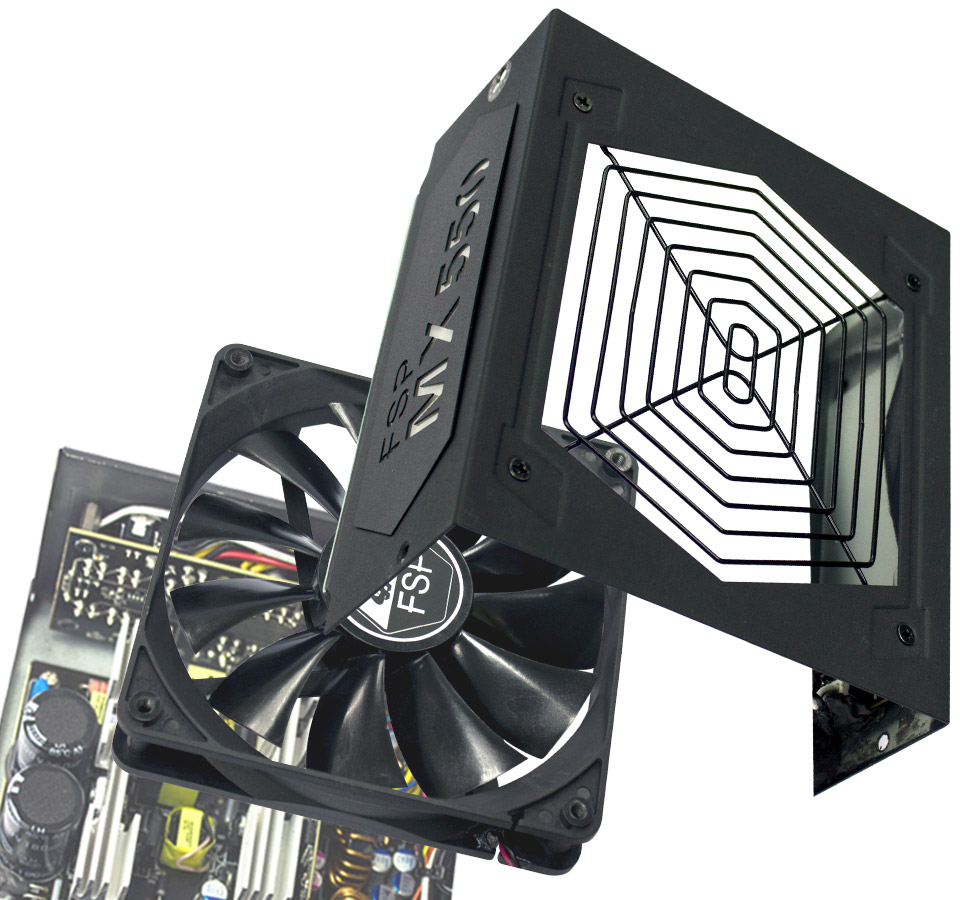 DC-to-DC Module Design

With a 12V SR circuit and the DC to DC structure, HYDRO MX Series ensure you the outstanding conversion efficiency and offers reliability and stability.

Solid capacitor in secondary

Solid capacitor have better quality, protecting your equipment from the capacitor leakage problem and also increasing the life-span of your system.
Fully Modular Design with All Black Round Cables
The detachable black round cables make your builds and upgrades easy, with clean, neat results. You can attach the cables you need lets you save valuable internal space and can improve system airflow.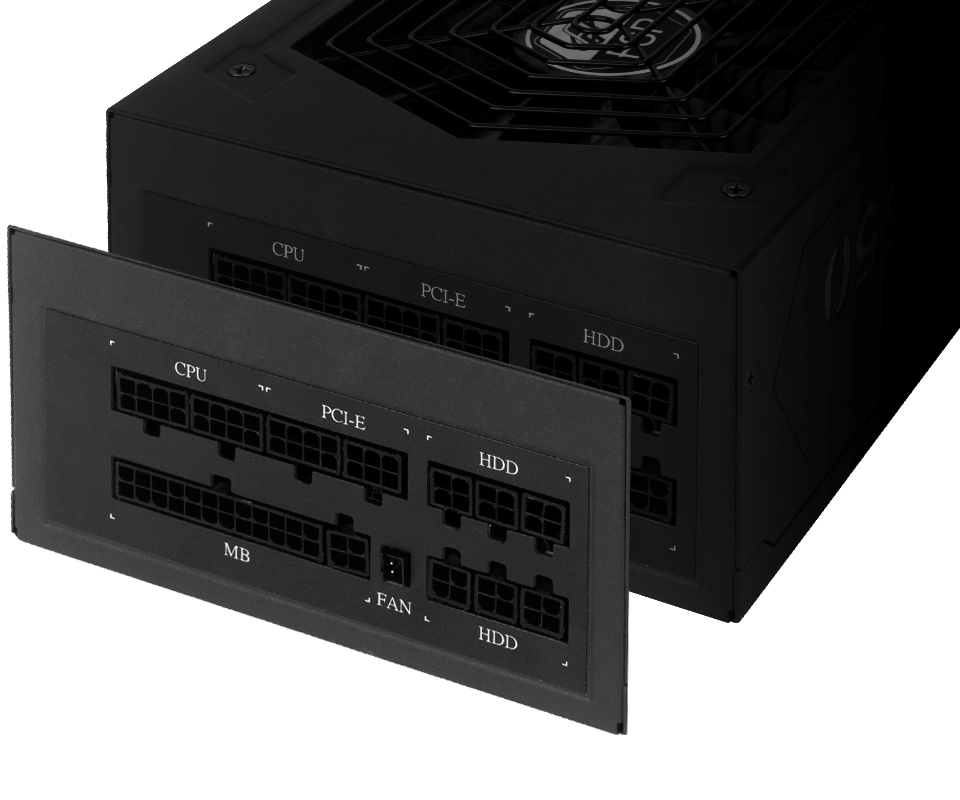 Wide Input Range Power Supply
Wide input voltage 140-265V, can ensure the stability of the system when the input voltage is not stable.
Specifications
| | |
| --- | --- |
| Model | FSP650-50YDM |
| Rated Output Power | 650W |
| Form Factor | ATX |
| 80 PLUS Certification | 230V EU Bronze |
| Input Voltage | 140-265Vac |
| Input Current | 6.3A |
| Input Frequency | 50-60Hz |
| PFC | Active PFC > 0.9 |
| Efficiency | 88% @ typical load |
| Fan Type | 135 X 135 mm FDB Bearing |
| Dimensions(L x W x H) | 150 X 170 X 86 mm |
| Weight | 2642g |
| Operation Temp. | 200,000 Hrs |
| Protection | OVP/SCP/OPP |
| Safety Approval | CCC |