Description
VIDEO REVIEWS
We build a Gundam Gaming PC
We got the super-rare opportunity to take a look at the FULL ASUS ROG x Gundam build! From top to bottom – everything is decked out with Gundam stuff – including the peripherals. 😉
We got the super-rare opportunity to take a look at the FULL ASUS ROG x Gundam build! From top to bottom – everything is decked out with Gundam stuff – including the peripherals. 😉
3 hari terakhir kita mau tayangin semua sisa video unboxing ASUS x Gundam kita, ternyata produknya ada banyak ya 😁 Dan di kesempatan kali ini, kita mau unboxing casing Helios Gundam Edition yang sering kalian minta untuk dibahas dan juga ada PSU ROG Strix 850W Gundam Edition. Kita akan bongkar, dapat apa aja sih dan seperti apa barangnya. Pastinya sih ini casing pas banget kalau mau bikin PC build dengan tema full Gundam 😏😏😏
Well, also for style – just because I can afford it – this is a stylish, beautiful, incredibly powerful computer ASUS ROG GUNDAM
MEDIA REVIEWS
DOS/V POWER REPORT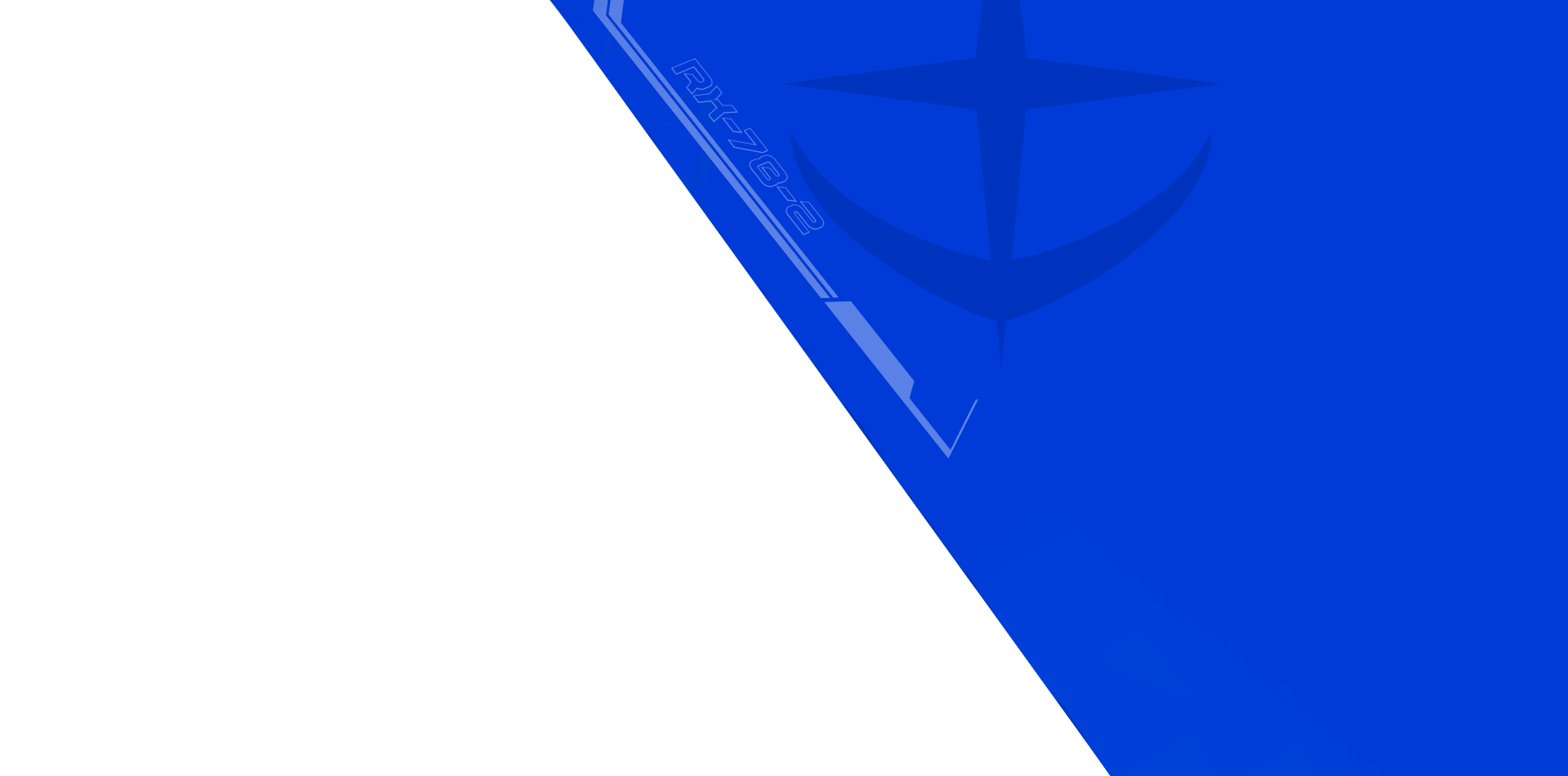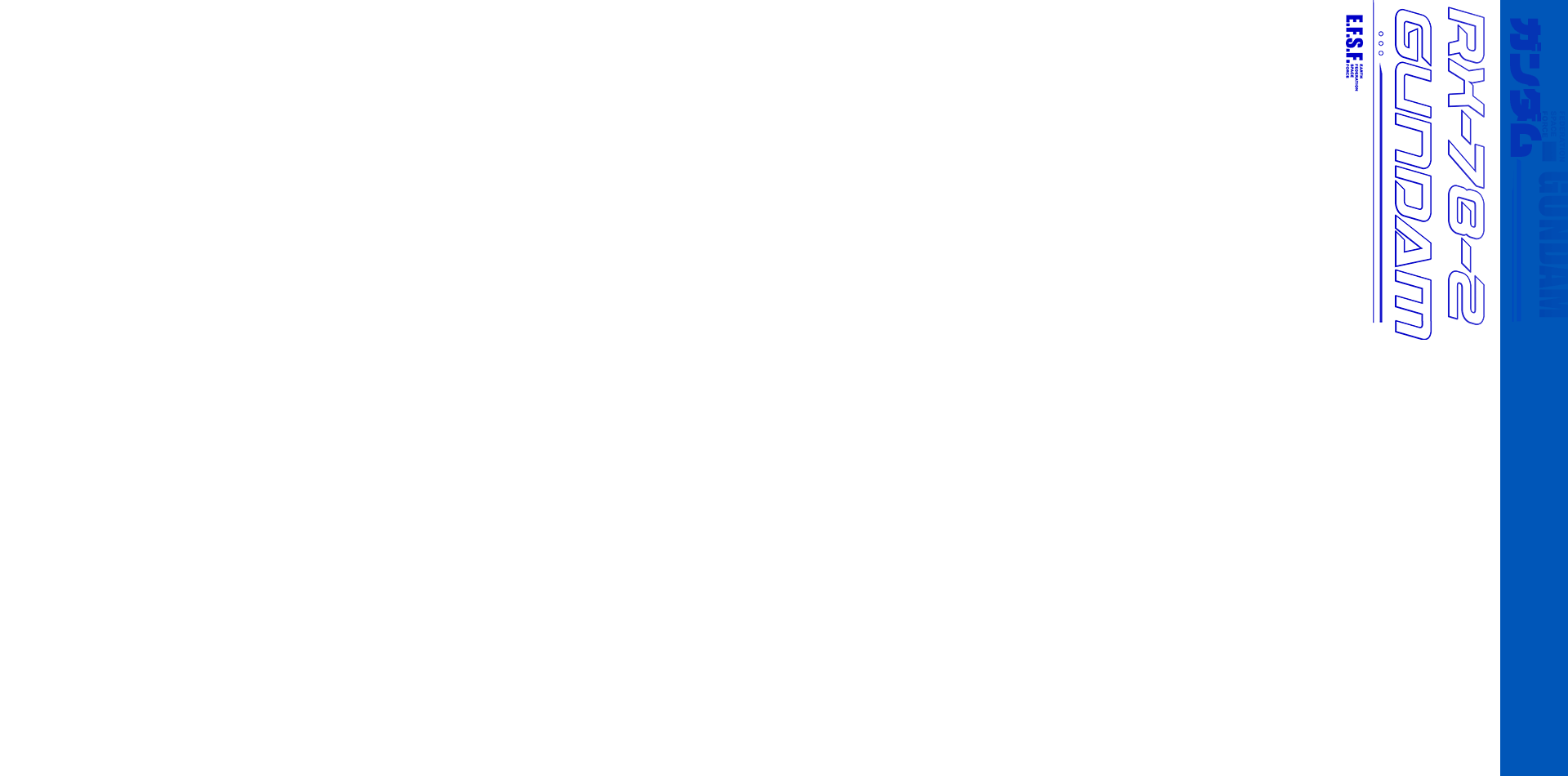 MADE FOR
GUNDAM-THEMED
SHOWCASE BUILDS
ROG Strix Helios GUNDAM EDITION is a special-edition premium mid-tower gaming case for fans of the anime series. It houses up to an EATX motherboard and hardcore water-cooling setups, and the exterior features a GUNDAM mech that glimmers with Aura Sync RGB lighting. For GUNDAM fans looking to build a themed showcase rig, your time has come.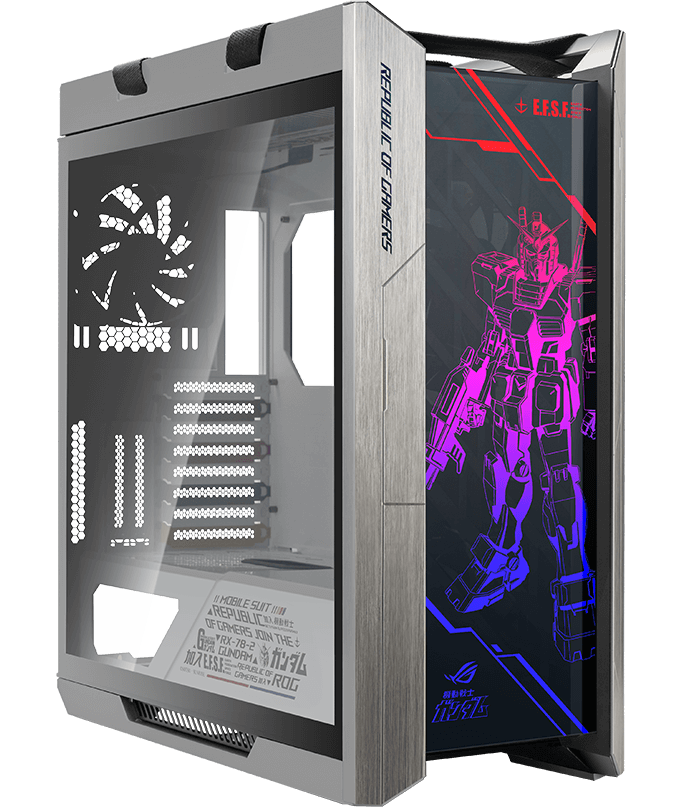 MECH-SHAPED AURA SYNC RGB LIGHTING
The integrated RGB LEDs in the front panel of ROG Strix Helios GUNDAM EDITION can be customized using a dedicated control button or with Aura Sync software. Light up the GUNDAM mech figure on the panel with a choice of millions of colors and a wide range of effects!
READY FOR SERIOUS COOLING
Fan:
Top: 3 x 120 / 2 x 140 mm
Front: 3 x 120 or 140 mm
Rear: 1 x 120 or 140 mm
Radiator:
Top: 120 / 140 / 240 / 280 / 360 mm
Front: 120 / 140 / 240 / 280 / 360 / 420 mm
Rear: 120 / 140 mm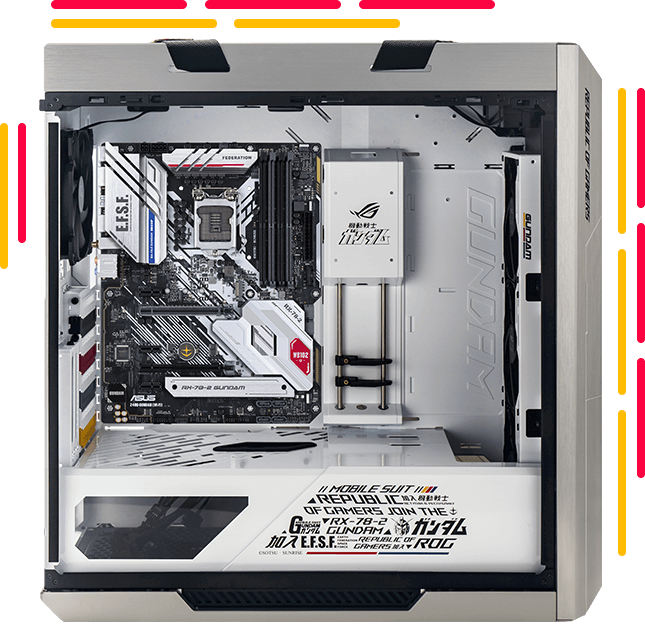 GUNDAM-THEMED FABRIC HANDLES
The ergonomic GUNDAM-themed fabric handles have been rigorously tested to support up to 50 kg, so you can comfortably and confidently carry your prized build.
Specification
Cooling Support (Front)
Radiator + Fan Thickness: Max. 90 mm
Cooling Support (Top)
Radiator + Fan Thickness: Max. 60 mm
Pre-installed Fans (Front)
Pre-installed Fans (Rear)
Maximum CPU Cooler Height
Maximum GPU Length
450 mm (Riser Cable above 200mm in length is required for one GPU install in vertical position)
Maximum Cable Management Space