Description
Designed for more
Meet the monitor designed for more. More seamless productivity. More connectivity than ever. More considerate of the environment.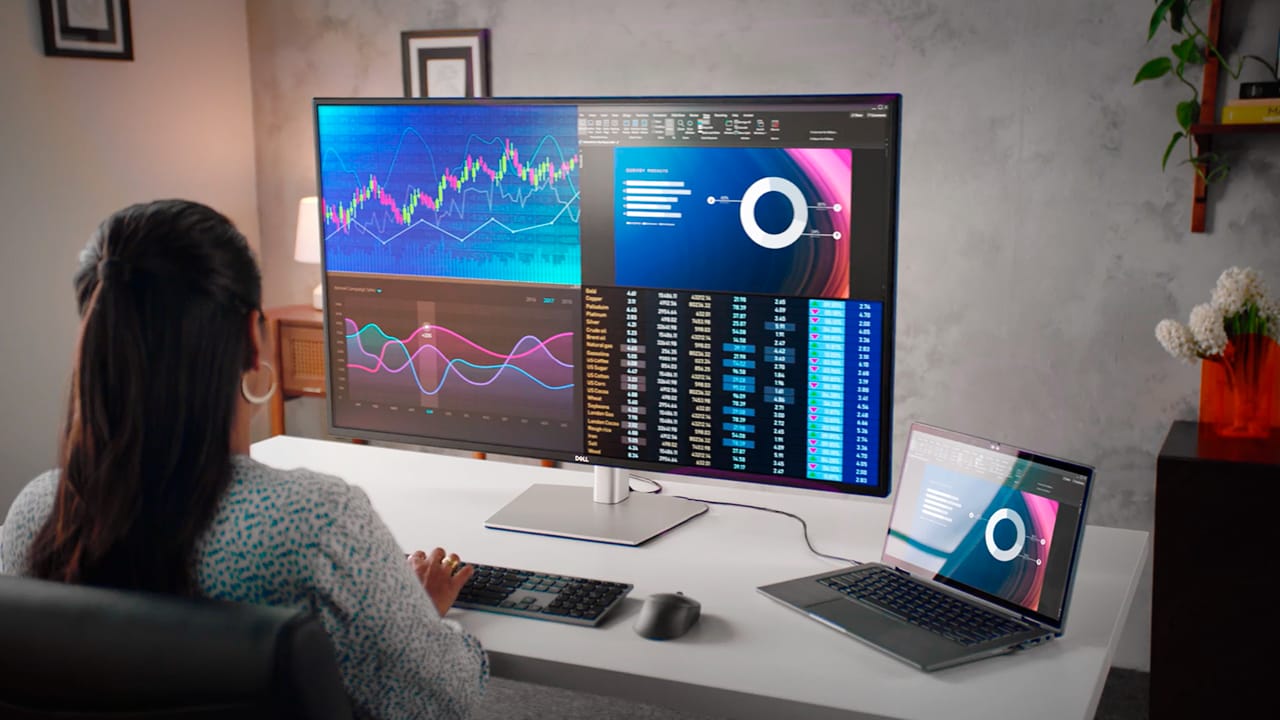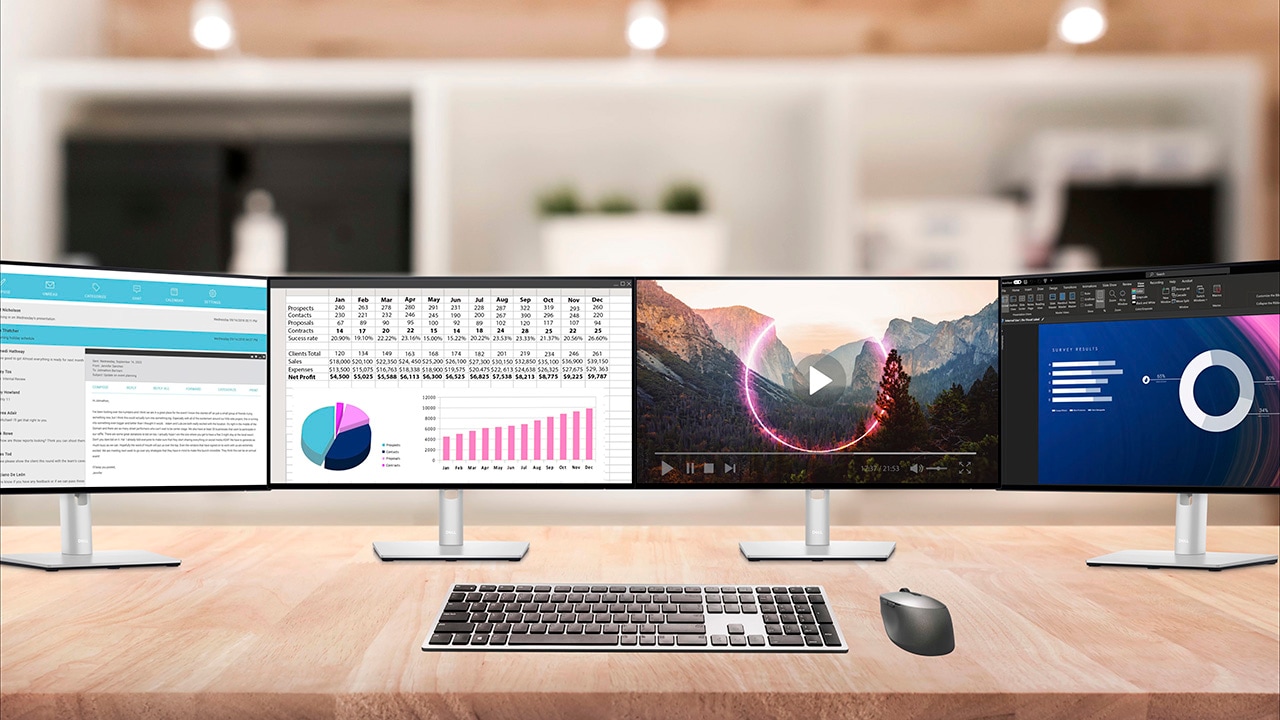 Quadruple view
Conquer your tasks with up to four partitions
Expand your productivity by organizing your display in up to four unique FHD partitions via Internal Multi-Stream Transport (iMST) when connected to a single PC. No external software or DisplayPort splitter needed.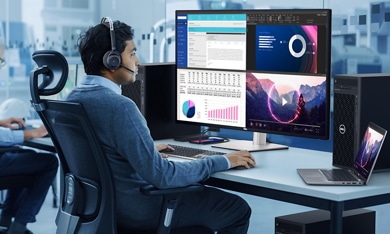 Connect up to four PCs
Master multitasking and collaboration
Work on four different PCs using a single keyboard and mouse. KVM and Auto KVM enable seamless switching from one PC input to another.
Share content from multiple PCs simultaneously in a huddle setup.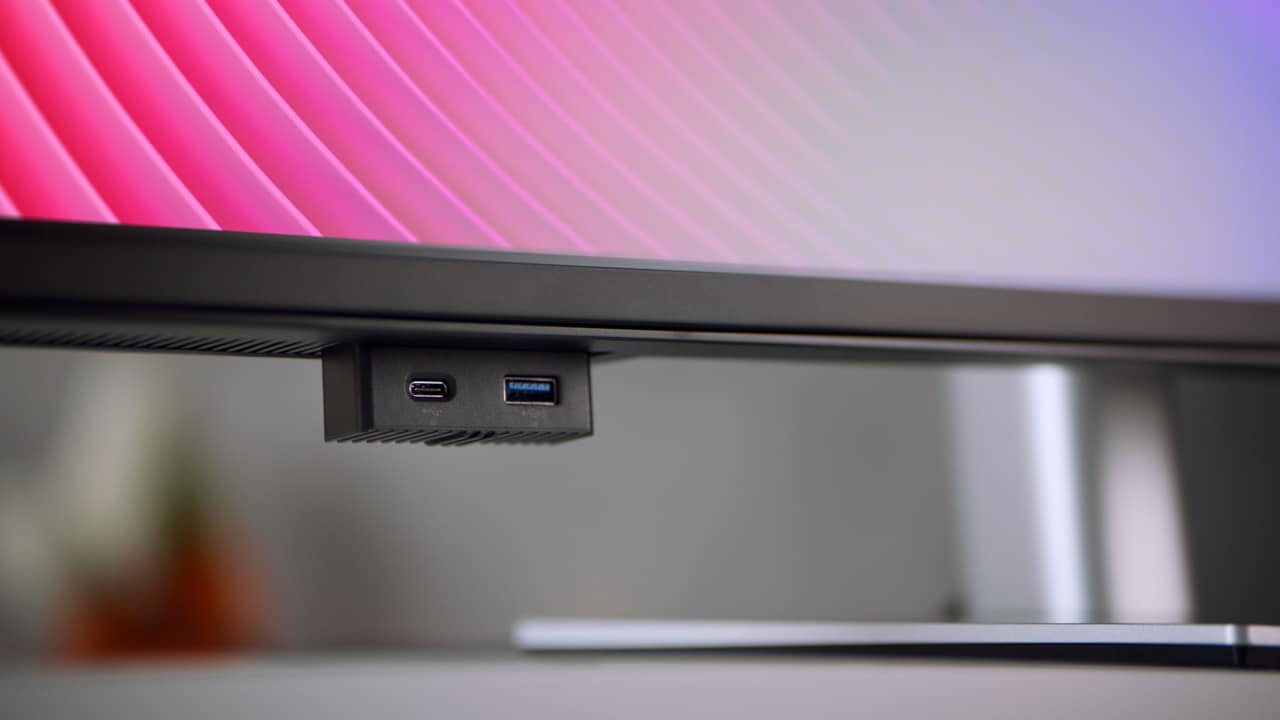 Elevate your workspace
Quick-access ports: 
Enjoy the convenience of front-facing, pop-out USB-A and USB-C (15W charging) ports to connect your peripherals. When you are done, just pop the ports back in to maintain a clean look.
Comprehensive connectivity: Connect your devices to a single monitor through a whole range of ports, from HDMI to multiple USB-A and USB-C ports. Power your laptop with a single USB-C cable to transmit data, audio and video while delivering up to 90W of power. The RJ45 (1Gbps) provides a fast and stable network connection.
Adapted to you
Built for comfort:
Tilt, swivel, and adjust the monitor to your ideal height for a comfortable setup all day long. Clear sound is conveniently built in with integrated dual 8W speakers.
Jumpstart productivity: Switch on your USB-C connected laptop at the push of a button with the power sync feature.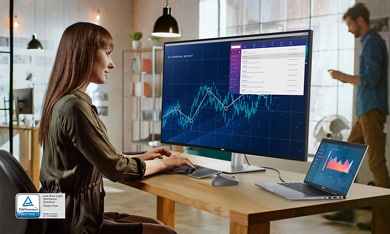 Excellent screen performance
Enjoy the view:
Experience clarity and definition with 4K resolution.
Easy on the eyes:Optimize eye comfort with ComfortView Plus, reducing potentially harmful blue light while delivering excellent color accuracy.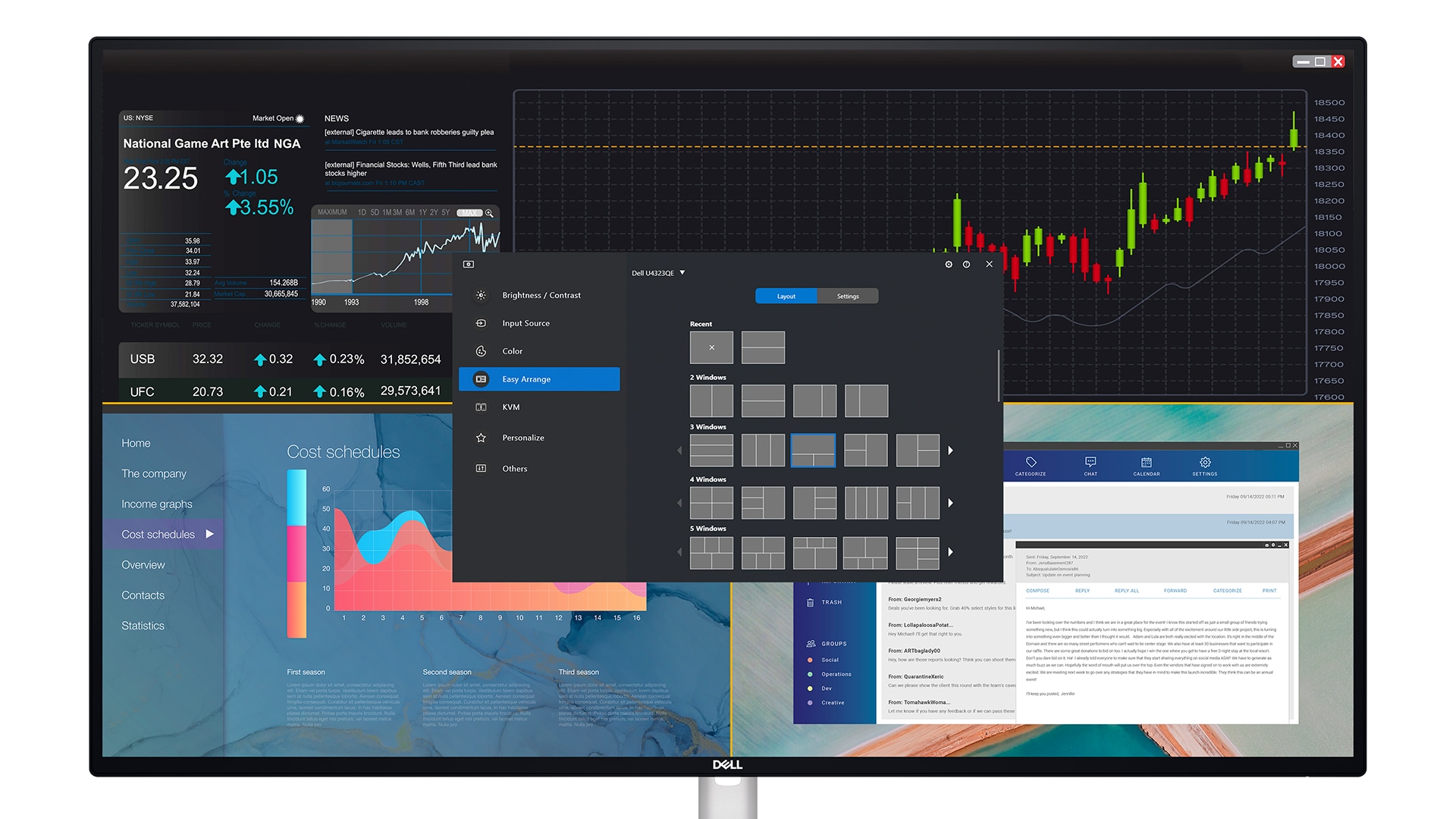 Improved Dell Display Manager
Modern Intuitive User Interface: 
New modern user interface for ease of use and personalization of features with Menu launcher.
Productive at every level: Easy Arrange allows you to easily tile multiple applications across one or more screens with 49 pre-set window partitions and the ability to personalize up to five windows, giving you improved multitasking abilities.
Stay updated: Get automatic notification anytime for new updates on monitor firmware and software.
Optimize front of screen experience: Get uniform color experience from your monitor seamlessly by matching the color preset of the monitor and the supported ICC profile.
Easy setup and sharing of accessories: Setup a single keyboard and mouse to be shared easily between multiple PCs with USB KVM wizard. Quick access menu or hotkey allow convenient fast switching between PCs.
Easy deployment: DDM is compatible with management tools such as SCCM / InTune and Command Line Interface scripts for easy IT integration and deployment with asset management.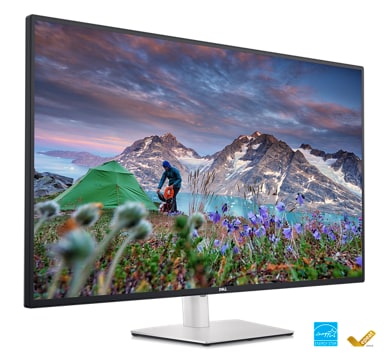 Green thinking for today and tomorrow
Environmental standards:
This monitor uses 85% PCR (Post-consumer Recyclable) plastic in the design, 90% recycled aluminum and meets the latest environmental standards such as EnergyStar
®
 and EPEAT
®
 Gold registered.
Eco-conscious packaging:Designed with the environment in mind, Dell commercial monitors ship in select packaging components made with up to 90% recycled materials.
Energy conservation:Save energy when your monitor's not in use with PowerNap, a feature that dims or puts your monitor to sleep when it's not in use.
Advanced sustainability:Dell Technologies is committed to reducing environmental impact throughout the product lifecycle. Read more about our commitment to sustainability and our 2030 Social Impact goals here, and our product's carbon footprint here.
Connectivity options
Ports & Slots:
1. Security lock slot (based on Kensington Security Slot™)
2. Power connector
3. HDMI port 1
4. HDMI port 2
5. DisplayPort 1
6. DisplayPort 2
7. USB-C upstream port 1 (Video + Data)
8. Audio line-out port
9. USB-C upstream port 2 (data only)
10. USB-C upstream port 3 (data only)
11. USB-C upstream port 4 (data only)
12. 3 x SuperSpeed USB-A 10Gbps (USB 3.2 Gen 2)
13. RJ45 connector
14. Stand lock
15. Quick access USB port 1 – USB-C data port
16. Quick access USB port 2 – SuperSpeed USB-A 10Gbps (USB 3.2 Gen 2)
17. 2 x Speakers (8W)
Cables Included:
1. Power cable
2. DisplayPort 1.80 m cable (DisplayPort to DisplayPort)
3. USB-A to USB-C Gen 2 cable 1.0 m (A to C)
4. USB-C Gen 2 PD 3.0 1.0 m cable
5. HDMI 1.80 m cable
Peace of mind, guaranteed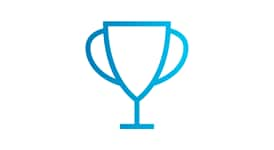 A brand you can rely on
As the No. 1 monitor company worldwide, we take pride in our unyielding commitment to quality and the utmost customer satisfaction.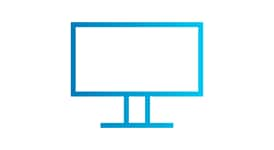 Premium Panel Exchange
The Dell Premium Panel Exchange allows a free panel replacement during the Limited Hardware Warranty period even if only one bright pixel is found.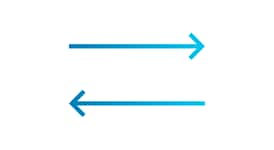 Advanced Exchange Service
Your monitor comes with a 3-year Advanced Exchange Service so that if a replacement becomes necessary, it will be shipped to you the next business day during your 3-year Limited Hardware Warranty.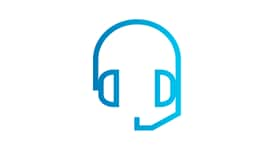 Upgrade your support
Get a higher level of support with ProSupport or Premium Support for monitors. You'll get 24×7 support for set-up, configuration, troubleshooting and more from highly trained experts, plus next business day Advanced Exchange if your warranty issue can't be resolved over the phone.
Tech Specs
---
General
Display Type
Active matrix – TFT LCD
Built-in Devices
USB 3.2 Gen 2/USB-C hub
USB Power Delivery
90 Watt
Native Resolution
4K 3840 x 2160 at 60 Hz
Color Support
1.07 billion colors
Response Time
5 ms (gray-to-gray fast), 8 ms (gray-to-gray normal)
Horizontal Viewing Angle
178°
Vertical Viewing Angle
178°
Screen Coating
Anti-glare 2H hardness
Backlight Technology
LED backlight
Features
Mercury free, arsenic-free glass, Delta E<2 calibration, 3-sided bezeless, Dell ComfortView Plus
Dimensions (WxDxH)
38.1 in x 10.1 in x 23.4 in – with stand (lowest position)
Bundled with
3-Years Advanced Exchange Service and Premium Panel Guarantee
---
Audio
Output Power / Channel
2 x 8W
---
KVM
Keyboard / Mouse Interface
USB
---
Connectivity
Interfaces
2 x DP 1.4
2 x HDMI 2.1 ( TMDS)
1 x USB-C ( DP.14 HB3(2lane)/ HBR2( 4 Lane), Power Delivery upto 90W, 2/4 lane switching), USB 3.2 Gen 2 10Gbps) upstream
3 x USB-C (USB 3.2 Gen2,10Gbps KVM) Upstream port, Data Only
3 x super speed USB-A ( USB 3.2 Gen 2 10Gbps) downstream ports
1 x super speed USB A (USB3.2 Gen 2 10Gbps) with B.C 1.2
1 x USB C (USB3.2 Gen 2,10 Gbps, Upto 15W charging) downstream Quick access port
1 x Analog 2.0 audio line out (3.5mm jack)
1 x RJ45 Port (PXE boot, MAC address pass thru, WoL, 1Gbps) Quick Access port
---
Mechanical
Display Position Adjustments
Height, swivel, tilt
VESA Mounting Interface
100 x 100 mm, 200 x 200 mm
---
Miscellaneous
Features
Security lock slot (cable lock sold separately), VESA interface support, anti-theft stand lock slot
Included Accessories
Stand base, stand riser, Quick Setup Guide, Safety, Environment, and Regulatory Information
Cables Included
1 x power cable
1 x USB-C to USB-C cable – 3.3 ft
1 x DisplayPort cable – DisplayPort to DisplayPort – 6 ft
1 x USB cable – USB Type A to C – 3.3 ft
1 x HDMI cable – 6 ft
Compliant Standards
RoHS, BFR-free, PVC-free
---
Power
Input Voltage
AC 100-240 V (50/60 Hz)
Power Consumption (On mode)
52.1 W
Power Consumption (Typical)
250 Watt
Power Consumption Stand by
0.3 Watt
Power Consumption (Off Mode)
0.3 Watt
---
Dimensions & Weight
Dimensions & Weight Details
With stand (lowest position) – width: 38.1 in – depth: 10.1 in – height: 23.4 in – weight: 40.9 lbs
With stand (highest position) – width: 38.1 in – depth: 10.1 in – height: 25.8 in – weight: 40.9 lbs
Without stand – width: 38.1 in – depth: 2.5 in – height: 22.1 in – weight: 29 lbs
---
Dimensions & Weight (Shipping)
Shipping Weight
55.62 lbs
---
Environmental Standards
EPEAT Compliant
EPEAT Gold
ENERGY STAR Certified
Yes
---
Manufacturer Warranty
Service & Support
Limited warranty – 3 years – response time: next business day
Bundled Services
3-Year Advanced Exchange Service and Premium Panel Exchange
---
Environmental Parameters
Min Operating Temperature
32 °F
Max Operating Temperature
104 °F
Humidity Range Operating
10 – 80% (non-condensing)
Specification
Tech Specs
---
General
Display Type
Active matrix – TFT LCD
Built-in Devices
USB 3.2 Gen 2/USB-C hub
USB Power Delivery
90 Watt
Native Resolution
4K 3840 x 2160 at 60 Hz
Color Support
1.07 billion colors
Response Time
5 ms (gray-to-gray fast), 8 ms (gray-to-gray normal)
Horizontal Viewing Angle
178°
Vertical Viewing Angle
178°
Screen Coating
Anti-glare 2H hardness
Backlight Technology
LED backlight
Features
Mercury free, arsenic-free glass, Delta E<2 calibration, 3-sided bezeless, Dell ComfortView Plus
Dimensions (WxDxH)
38.1 in x 10.1 in x 23.4 in – with stand (lowest position)
Bundled with
3-Years Advanced Exchange Service and Premium Panel Guarantee
---
Audio
Output Power / Channel
2 x 8W
---
KVM
Keyboard / Mouse Interface
USB
---
Connectivity
Interfaces
2 x DP 1.4
2 x HDMI 2.1 ( TMDS)
1 x USB-C ( DP.14 HB3(2lane)/ HBR2( 4 Lane), Power Delivery upto 90W, 2/4 lane switching), USB 3.2 Gen 2 10Gbps) upstream
3 x USB-C (USB 3.2 Gen2,10Gbps KVM) Upstream port, Data Only
3 x super speed USB-A ( USB 3.2 Gen 2 10Gbps) downstream ports
1 x super speed USB A (USB3.2 Gen 2 10Gbps) with B.C 1.2
1 x USB C (USB3.2 Gen 2,10 Gbps, Upto 15W charging) downstream Quick access port
1 x Analog 2.0 audio line out (3.5mm jack)
1 x RJ45 Port (PXE boot, MAC address pass thru, WoL, 1Gbps) Quick Access port
---
Mechanical
Display Position Adjustments
Height, swivel, tilt
VESA Mounting Interface
100 x 100 mm, 200 x 200 mm
---
Miscellaneous
Features
Security lock slot (cable lock sold separately), VESA interface support, anti-theft stand lock slot
Included Accessories
Stand base, stand riser, Quick Setup Guide, Safety, Environment, and Regulatory Information
Cables Included
1 x power cable
1 x USB-C to USB-C cable – 3.3 ft
1 x DisplayPort cable – DisplayPort to DisplayPort – 6 ft
1 x USB cable – USB Type A to C – 3.3 ft
1 x HDMI cable – 6 ft
Compliant Standards
RoHS, BFR-free, PVC-free
---
Power
Input Voltage
AC 100-240 V (50/60 Hz)
Power Consumption (On mode)
52.1 W
Power Consumption (Typical)
250 Watt
Power Consumption Stand by
0.3 Watt
Power Consumption (Off Mode)
0.3 Watt
---
Dimensions & Weight
Dimensions & Weight Details
With stand (lowest position) – width: 38.1 in – depth: 10.1 in – height: 23.4 in – weight: 40.9 lbs
With stand (highest position) – width: 38.1 in – depth: 10.1 in – height: 25.8 in – weight: 40.9 lbs
Without stand – width: 38.1 in – depth: 2.5 in – height: 22.1 in – weight: 29 lbs
---
Dimensions & Weight (Shipping)
Shipping Weight
55.62 lbs
---
Environmental Standards
EPEAT Compliant
EPEAT Gold
ENERGY STAR Certified
Yes
---
Manufacturer Warranty
Service & Support
Limited warranty – 3 years – response time: next business day
Bundled Services
3-Year Advanced Exchange Service and Premium Panel Exchange
---
Environmental Parameters
Min Operating Temperature
32 °F
Max Operating Temperature
104 °F
Humidity Range Operating
10 – 80% (non-condensing)