Description
AM4 Socket: Supports AMD 3rd Gen Ryzen™/ 2nd Gen Ryzen™/ 1st Gen Ryzen™/ 2nd Gen Ryzen™ with Radeon™ Vega Graphics/ 1st Gen Ryzen™ with Radeon™ Vega Graphics/ Athlon™ with Radeon™ Vega Graphics Processors

(Please refer "CPU Support List" for more information.)

4 x DDR4 DIMM sockets supporting up to 128 GB (32 GB single DIMM capacity) of system memory
Dual channel memory architecture
Support for DDR4 3600(O.C.)/3466(O.C.)/3200(O.C.)/2933/2667/2400/2133 MHz memory modules
Support for ECC Un-buffered DIMM 1Rx8/2Rx8 memory modules (operate in non-ECC mode)
Support for non-ECC Un-buffered DIMM 1Rx8/2Rx8/1Rx16 memory modules
Support for Extreme Memory Profile (XMP) memory modules

(Please refer "Memory Support List" for more information.)

Integrated Graphics Processor:

1 x DVI-D port, supporting a maximum resolution of 1920×1200@60 Hz
* The DVI-D port does not support D-Sub connection by adapter.
1 x HDMI port, supporting a maximum resolution of 4096×2160@60 Hz(Note)
* Support for HDMI 2.0 version and HDCP 2.2.(Note)

Maximum shared memory of 16 GB

(Note) Actual support may vary by CPU.

Realtek® ALC887 codec
High Definition Audio
2/4/5.1/7.1-channel
To configure 7.1-channel audio, you need to open the audio software and select Device advanced settings > Playback Device to change the default setting first. Please visit GIGABYTE's website for details on configuring the audio software.
Support for S/PDIF Out

Realtek® GbE LAN chip (1000/100 Mbit)

1 x PCI Express x16 slot, running at x16 (PCIEX16)(Note)
* For optimum performance, if only one PCI Express graphics card is to be installed, be sure to install it in the PCIEX16 slot.
(The PCIEX16 slot conforms to PCI Express 3.0 standard.)
1 x PCI Express x16 slot, running at x4 (PCIEX4)
1 x PCI Express x1 slot
(The PCIEX4 and PCI Express x1 slots conform to PCI Express 2.0 standard.)

(Note) Actual support may vary by CPU.

Multi-Graphics Technology

Support for AMD Quad-GPU CrossFire™ and 2-Way AMD CrossFire™ technologies

1 x M.2 connector (Socket 3, M key, type 2242/2260/2280/22110 SATA and PCIe x4/x2* SSD support)
* Actual support may vary by CPU.
* Supports only M.2 SATA SSDs when using an AMD Athlon™-series/ 7th Gen. A-series or Athlon™ X4 APU.
4 x SATA 6Gb/s connectors
Support for RAID 0, RAID 1, and RAID 10
* Refer to "1-7 Internal Connectors," for the installation notices for the M.2 and SATA connectors.

Chipset:

2 x USB 3.1 Gen 1 ports available through the internal USB header
8 x USB 2.0/1.1 ports (4 ports on the back panel, 4 ports available through the internal USB headers)

CPU:

4 x USB 3.1 Gen 1 ports on the back panel

1 x 24-pin ATX main power connector
1 x 8-pin ATX 12V power connector
1 x CPU fan header
1 x system fan header
1 x M.2 Socket 3 connector
4 x SATA 6Gb/s connectors
1 x front panel header
1 x front panel audio header
1 x S/PDIF Out header
1 x CPU cooler LED strip/RGB LED strip header
1 x USB 3.1 Gen 1 header
2 x USB 2.0/1.1 headers
1 x Trusted Platform Module (TPM) header (2×10 pin, for the GC-TPM2.0 module only)
1 x serial port header
1 x Clear CMOS jumper

1 x PS/2 keyboard/mouse port
1 x DVI-D port
1 x HDMI port
4 x USB 3.1 Gen 1 ports
4 x USB 2.0/1.1 ports
1 x RJ-45 port
3 x audio jacks

Voltage detection
Temperature detection
Fan speed detection
Overheating warning
Fan fail warning
Fan speed control
* Whether the fan speed control function is supported will depend on the cooler you install.

1 x 128 Mbit flash
Use of licensed AMI UEFI BIOS
PnP 1.0a, DMI 2.7, WfM 2.0, SM BIOS 2.7, ACPI 5.0

Support for APP Center
* Available applications in APP Center may vary by motherboard model. Supported functions of each application may also vary depending on motherboard specifications.
@BIOS
EasyTune
Fast Boot
Game Boost
ON/OFF Charge
RGB Fusion
Smart Backup
System Information Viewer
Support for Q-Flash
Support for Xpress Install

Norton® Internet Security (OEM version)
cFosSpeed

Support for Windows 10 64-bit

Micro ATX Form Factor; 24.4cm x 21.5cm

Due to different Linux support condition provided by chipset vendors, please download Linux driver from chipset vendors' website or 3rd party website.
Most hardware/software vendors may no longer offer drivers to support Win9X/ME/2000/XP. If drivers are available from the vendors, we will update them on the GIGABYTE website.
GET READY FOR AMD RYZEN™ 3000-SERIES
GIGABYTE AM4 motherboards are ready to support the latest AMD Ryzen™ 3000 Processors and are backwards compatible with AMD Ryzen™ 2000 and 1000 Processors. With a rich list of features on GIGABYTE AM4 motherboards such as Ultra Durable™ Armor for PCIe/ memory slots, USB Type-C™ interfaces on select boards, refined audio quality, high speed Ethernet, and the latest standard WIFI design, GIGABYTE AM4 motherboards are perfect for users looking to build the best AMD platform systems.
AMD Ryzen™ 2000, 1000 Series Compatible
AMD StoreMI technology
GIGABYTE 400-series motherboards maximize your PC's potential with AMD StoreMI technology. StoreMI accelerates traditional storage devices to reduce boot times and enhance the overall user experience. This easy-to-use utility combines the speed of SSDs with the high capacity of HDDs into a single drive, enhances the read/write speeds of the device to match that of SSDs, bolsters data performance for incredible value, and transforms the everyday PC to a performance driven system.
The benefits of AMD StoreMI:
• Making the PC experience fast, smooth and easy
• Optimizing computer responsiveness from system boot to application launch
• Offering SSD performance with HDD capacity at an affordable cost
• Quickly accessing key files by automatically learning users' computing behaviors
Detail information please refer AMD official website: https://www.amd.com/en/technologies/store-mi
DVI-D
HDMI
USB 3.1 Gen1 Type-A
GIGABYTE Gaming LAN with Bandwidth Management
RGB LED Header
Audio Noise Guard
High-end Audio Capacitors
4+2 Phases Digital VRM Solution with Low RDS(on) MOSFETs
Dual Channel DDR4, 4DIMMs
Supports AMD Ryzen™ Series Processors
Solid Pin Power Connector
M.2 Connector for SSD
All Solid Capacitors
SATA3
PERFORMANCE
4+2 Phases Digital VRM Solution with Low RDS(on) MOSFETs
GIGABYTE UD series motherboards use a 4+2 phases digital PWM + Low RDS(on) MOSFETs design to support the 3rd Gen AMD Ryzen™ CPUs by offering incredible precision in delivering power to the motherboard's most power-hungry and energy-sensitive components as well as delivering enhanced system performance and ultimate hardware scalability.
Benefits of Low RDS(on) MOSFETs
‧ Optimized gate charge to minimize switching losses.
‧ Lower temperature, smaller size, better thermal characteristics.
Learn more about LIGHTING
CONNECTIVITY
NVMe PCIe Gen3 x4 22110 M.2 Connector
GIGABYTE M.2 solution offers considerably faster storage performance and support for both PCIe and SATA interfaces* for M.2 SSD devices.
* Supports only M.2 SATA SSDs when using an AMD Athlon™ 200-series/ 7th Generation A-series or Athlon™ APU.

Exclusive Realtek 8118 Gaming LAN
High Speed Gigabit LAN with Automatic Bandwidth Allocation
Realtek 8118 LAN is a high performance and friendly network chip for gaming players with automatic bandwidth allocation to ensure the highest network priority of the game or application. It can provide users the most comprehensive features and the fastest and smoothest Internet experience.
Program On Top Gets Highest Priority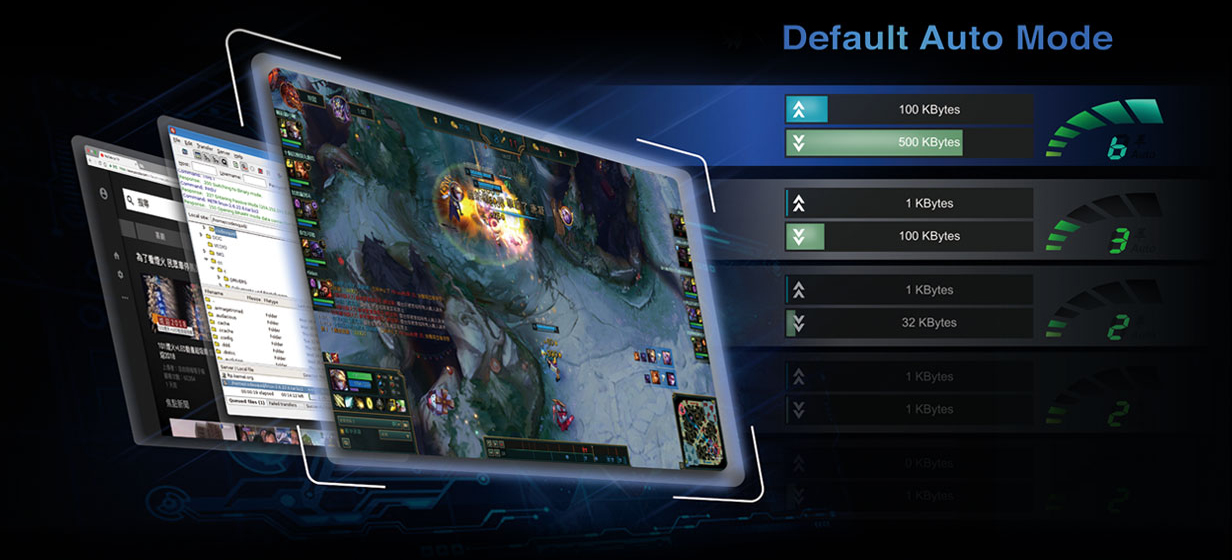 Real-Time Network Monitoring

The Industry's Leading LAN Static-Electricity & Surge Protection
GIGABYTE motherboards use ICs with up to 3 times the ESD resistance levels compared to traditional ICs. This helps to better protect the motherboard and its components against potential damage caused by static electricity. GIGABYTE motherboards also feature special anti-surge ICs that protect your motherboard, and your PC from any surge in power delivery that may occur, helping to ensure that your PC is equipped to deal with any potentially irregular and inconsistent power delivery.
COOLING
Smart Fan 5
With Smart Fan 5 users can ensure that their gaming PC can maintain its performance while staying cool. Smart Fan 5 allows users to interchange their fan headers to reflect different thermal sensors at different locations on the motherboard. Not only that, with Smart Fan 5 more hybrid fan headers that support both PWM and Voltage mode fans have been introduced to make the motherboard more liquid cooling friendly.
Temperature Sensors
Fan Pin Headers
Different models have different number of fan pin headers and temperature sensors. Smart Fan 5 function may vary by model.
Temperature Sensors
Hybrid Fan Headers
■ 5 Temperature Sensors
■ 2 Fan Pin Headers
■ All Fan Pin Headers Upgraded to Hybrid Fan Headers
■ Interoperable Fans and Sensors
■ Intuitive UI for Fan Control
Achieve fan silence. With Fan Stop map any fan to stop completely when temperatures drop below a specified threshold. Which fan stops, based on readings from which sensor, and at what temperature—all of it can be customized to your liking.
Intelligent Fan Control Design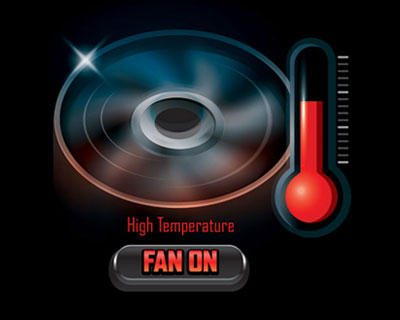 Hybrid Fan Pin Headers
Assume complete control over your liquid cooling setup! Smart Fan 5 receives up-to-the-second information on flow-rate through the Hybrid Fan Pin Headers—giving you absolute mastery over your PC.
All Hybrid Fan Headers can automatically detect the type of cooling device whether it be fan or pump with different PWM or Voltage mode.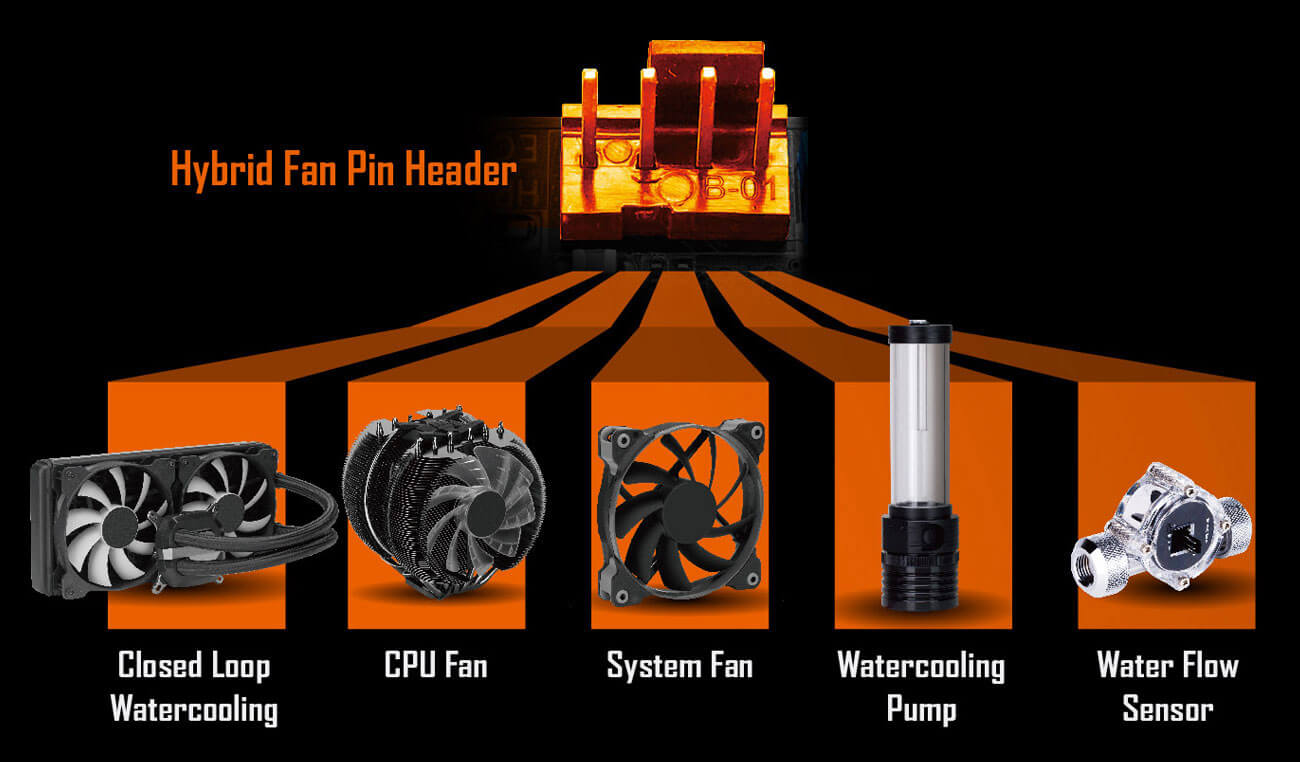 LIGHTING
Supports RGB Light Strips in 7 Colors
Personalize your next PC rig to your liking by selecting the color of your choice to illuminate the external RGB light strip. A total of 7 colors are available to make your system appearance unique!
* LED strips not included.
* Lighting effects may vary by model.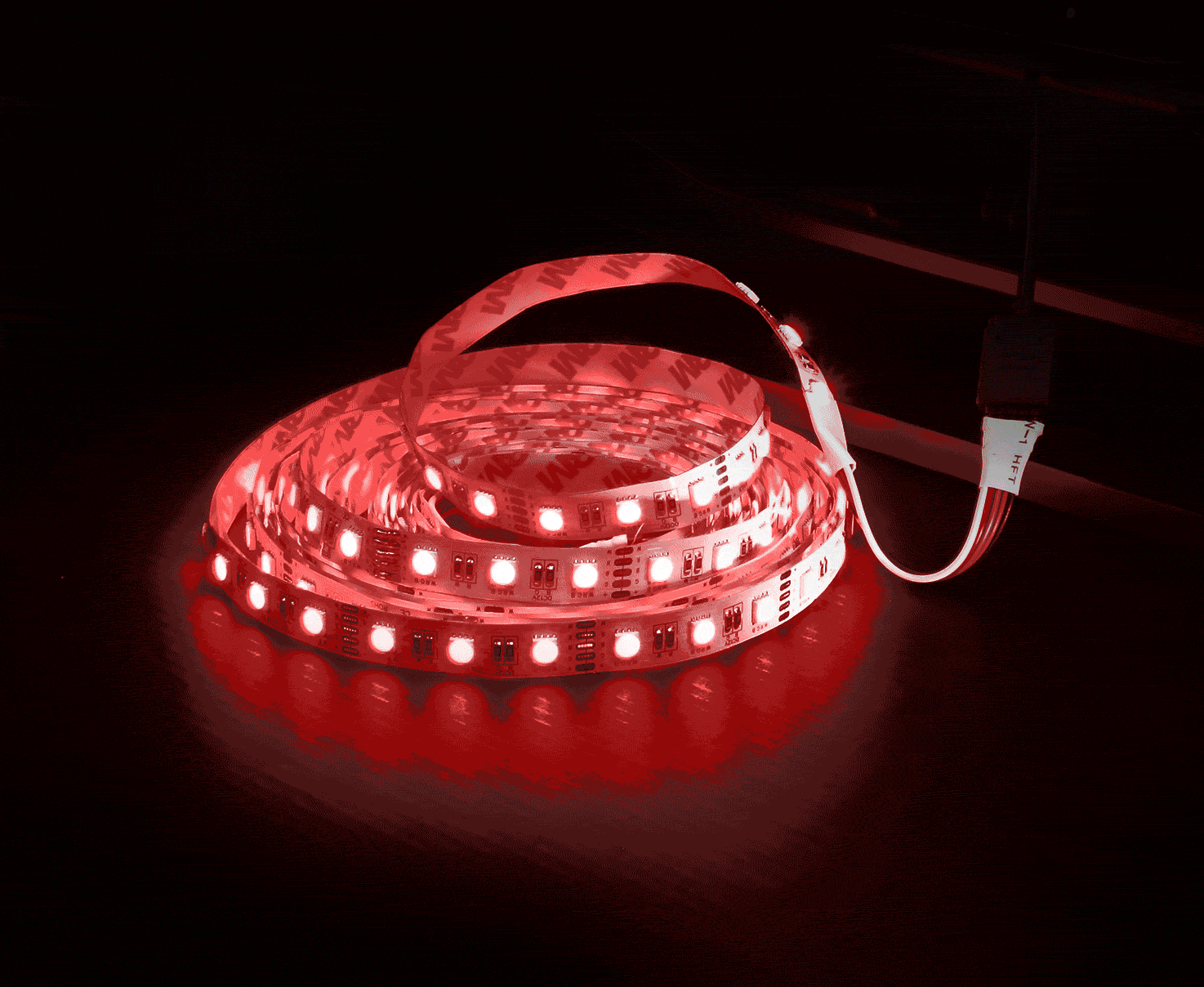 RGB Fusion (Advanced mode)
RGB Calibration
Different light strips sometimes have different RGB pin definitions, RGB Fusion softwear can relocate each pin location for the best compatibility.
Lighting Profile
Save, export and import profiles to quickly change effects based on you perference and to share with others.

GIGABYTE RGB Fusion APP
Don't just make your PC shine, make it a work of art that friends will envy. With the GIGABYTE RGB Fusion mobile app users can watch as they control the lighting within their gaming PC. This gives users ease of access as they try and adjust colors and speeds for different modes, all this can be achieved away from the keyboard and monitor of their PC.

Learn more about LIGHTING
AUDIO
High Quality Onboard Audio Design
Delivers high quality sound resolution and sound expansion to create the most realistic sound effects for professional gamers.
The below photos are for reference only.
Audio Noise Guard with
LED Trace Path Lighting
High-End Audio Components
ULTRA DURABLE
Solid Pin Power Connectors
Make Good Connection and Significantly Lower the Wires Capacity
GIGABYTE 400-series motherboards feature solid plated ATX 24pin & ATX 12V 8pin power connectors for offering stable power supply while CPU overloading.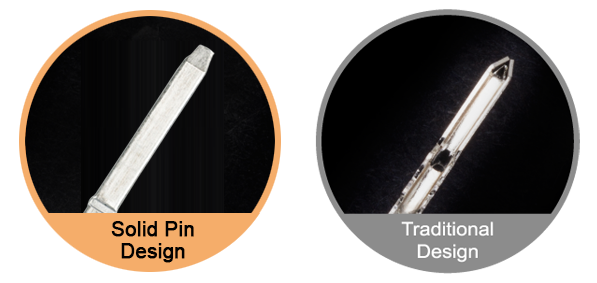 Solid Pin Power connector advantages
Larger contact area for electricity
More metal quantity to sustain higher power and generated heat
Ultra durable and longer lifespan

GIGABYTE Patented Double Locking Bracket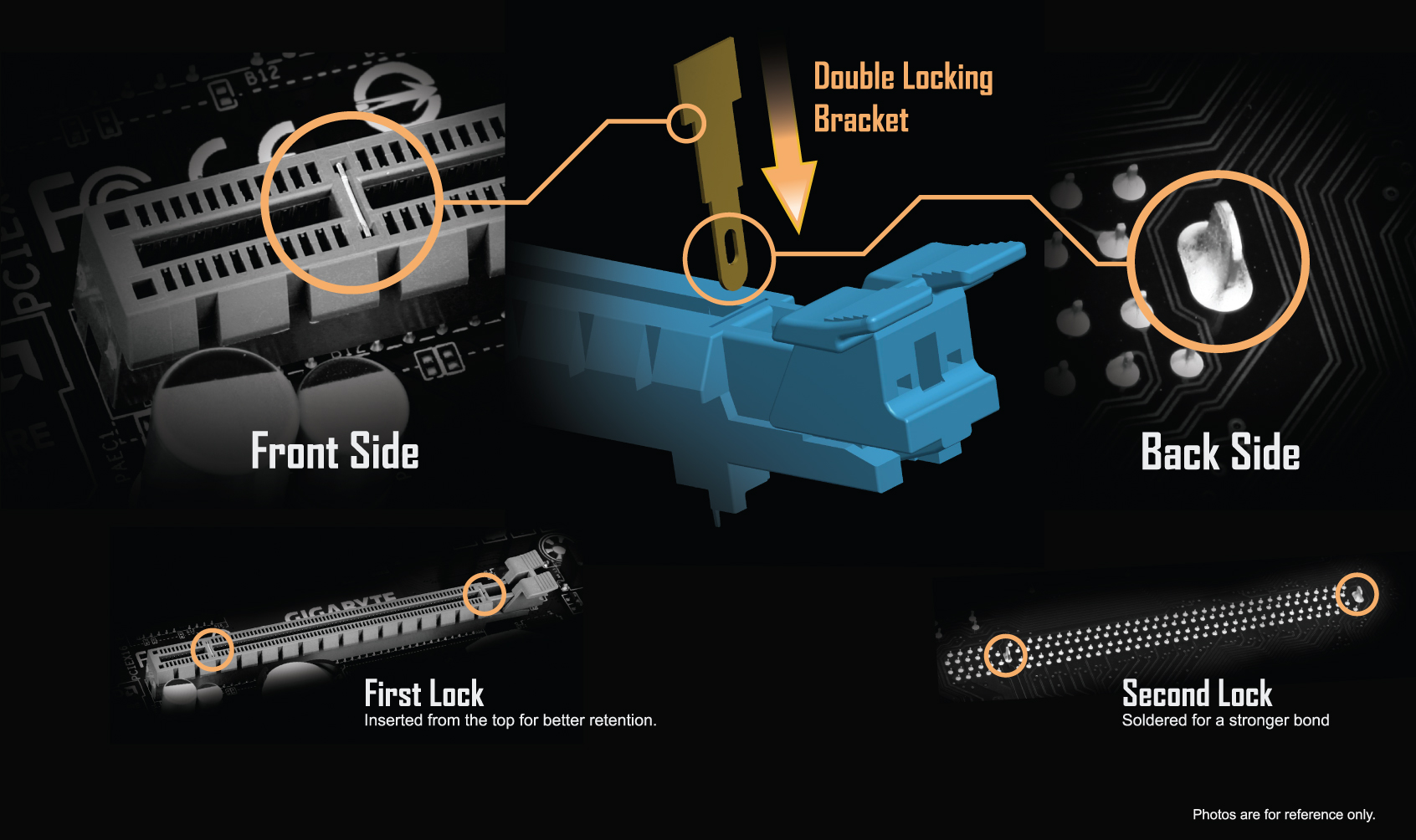 START SULFURIZATION PROTECTION
Sulfur compounds in the air can penetrate tiny onboard resistors creating chemical change and causing these resistors to open or short. If either of these occurs the motherboard will fail to function. By equipping resistors with an Anti-Sulfur Design GIGABYTE gives Ultra Durable Motherboards a whole new meaning.
Humidity Protection Glass Fabric PCB
There is nothing more harmful to the longevity of your PC than moisture, and most parts of the world experience moisture in the air as humidity at some point during the year. GIGABYTE motherboards have been designed to make sure that humidity is never an issue, incorporating a new Glass Fabric PCB technology that repels moisture caused by humid and damp conditions. Glass Fabric PCB technology uses a new PCB material which reduces the amount of space between the fiber weave, making it much more difficult for moisture to penetrate compared to traditional motherboard PCBs. This offers much better protection from short circuit and system malfunction caused by humid and damp conditions.

High Temperature Protection Lower RDS(on) MOSFETs Design
GIGABYTE motherboards use Low RDS(on) MOSFETs which reduce energy wastage through unnecessary residual heat dissipation. This all amounts to tangible energy savings which are beneficial for both end-users and the environment without impacting system performance.
GIGABYTE EXCELLENCE
GIGABYTE BIOS & Applications
BIOS
APP CENTER
EasyTune
System Information Viewer
Refreshed BIOS
The BIOS is essential for users during initial setup to allow for the most optimal settings. With a new GUI and easier to use functionalities, GIGABYTE has been able to reinvent the BIOS to give users a better experience while setting up their new system.
* Photos are for reference only. Product features may vary by model.
CEC 2019 Ready
Save the power as easy as one click
CEC Requirement : PC power consumption must be under a certain level when it's in off mode, idle mode, stand-by mode. With high power efficiency hardware components and fine tuned BIOS, GIGABYTE motherboards can achieve lower power consumption under idle mode and fully comply with new CEC 2019 (California Energy Commission) power consumption requirement.
4K Ultra HD Support
4K resolution is the next technological milestone in high-definition content delivery, utilizing approximately 4,000 pixels on the horizontal axis, more than four times today's standard HD pixel density. GIGABYTE motherboards provide native 4K support with integrated AMD Radeon® Graphics via HDMI.
HDMI™ – The Next Generation Multimedia Interface
HDMI™ is a High-Definition Multimedia Interface which provides up to 5Gb/s video transmitting bandwidth and 8-channel high quality audio all through a single cable. Able to transmit superior, uncompressed digital video and audio, HDMI™ ensures the crispest rendering of digital content up to 1080p without the quality losses associated with analog interfaces and their digital-to-analog conversion. In addition, HDMI™ is compatible with HDCP (High-bandwidth Digital Content Protection), allowing the playback of Blu-ray/HD DVD and other protected media content.
* Product specifications and product appearance may differ from country to country. We recommend that you check with your local dealers for the specifications and appearance of the products available in your country. Colors of products may not be perfectly accurate due to variations caused by photographic variables and monitor settings so it may vary from images shown on this site. Although we endeavor to present the most accurate and comprehensive information at the time of publication, we reserve the right to make changes without prior notice.